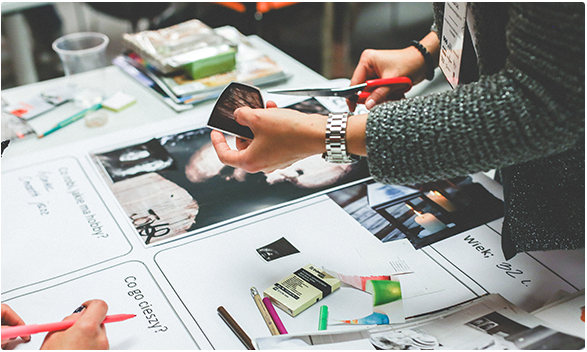 Marshall Islands Marine Resources Authority (MIMRA) value its employees as we believe that our human capital is our valuable asset. Our vision is supported well with our strong emphasis in identifying, developing and retaining good people.
Our culture of progression together with the company in the spirit of big family forms the backbone of the company and each employee stands an equal opportunity for career development and rewards.
We take pride in our proactive efforts to provide a better working environment and we strive to continiously improve our employee's welfare and benefits. Our goal to be at the forefront of innovation and modern management practices has prompted us to continue with our quest to find suitable candidates to grow with the company.
If you feel that you are confident to our ability and wish to seek an interesting and rewarding career, we would urge you to apply. Interested applicant may apply by sending full resume with recent telephone number and passport-sized photograph, stating current and expected salary.
Interested applicants may submit their resume, a complete job application together with an application letter, reference letters (atleast 2), transcript of educational record and diploma, with 2x2 picture to recruit@mimra.com or can submit application ONLINE. You may also download the Employment Application Form.
Qualification
The Assistant to the Lead Trainer will have the responsibility to assist in providing training under the National Observer Program at MIMRA. He will report directly to the MIMRA National Observer Coordinator.
Qualifications:
At least high school graduate
Certified Pacific Islands Regional Fisheries Observer (PIRFO)
At least 5 years' experience with near excellent data quality
Certified PIRFO De-briefer
MSC certified Observer
Basic knowledge with FIMS Observer Apps
Knowledgeable in Longline and Purse Seine operations
Knowledgeable in Microsoft Office
Good communication skills
Interested applicants may send or submit their resume, complete job description together with an application letter, transcript of records and certificates with 2x2 pictures to gjoseph@mimra.com, or skljr@mimra.com. Applicant may visit www.mimra.com and can send/submit applications before July 28, 2017.
Salary and Benefits: Commensurate with skills and qualifications.
Position
ASSISTANT TRAINER-NATIONAL OBSERVER PROGRAM
Duties and Responsibilities
The Assistant to the Lead Trainer will have the responsibility to assist in providing training under the National Observer Program at MIMRA. He will report directly to the MIMRA National Observer Coordinator.
Assisting the PIRFO Lead Trainer
Prepare training materials, photocopying, scanning and printing
Monitor training in the absence of the Lead Trainer
Compiling results of the exams after training sessions
Mentor the trainees in all progressing levels
Provide a progressive weekly report on various training stages
Identify areas needing improvements in training
Provide recommendations for future development of the Basic Observer Training
Provide assistance in e-reporting and e-monitoring training to the Observers.
Provide better understanding of applications for e-reporting
Transfer information/knowledge to a non-technical audience
Provide general support in maintaining PIRFO standard for Observer Programs
Maintain PIRFO Standards
Able to see all levels of Basic Observer Training concepts are met
Job Description Requirements:
Applications can be picked up at the MIMRA Corporate Services Division (Majuro), the Kwajalein Atoll Fish Market Center (Ebeye) or filled out online at www.mimra.com. All applicants must submit a completed application form, two (2) reference letters and required documentations.
Job Description Requirements:
Captain: Responsible for overseeing all crew and operations on the vessel to which they are assigned. The Captain shall operate the vessel with the safety of the passengers, the crew and the environment foremost in mind. Captain for Laintok requires both managerial and hands-on skills. As Captain on our vessel, you will assist in the training of crew, the piloting of the vessel itself as well as the smaller vessels of the ship and in inspecting the vessel and its components. Captains are also responsible for interacting with the passengers at certain functions as well as providing narration via ships PA system in certain areas that we travel through.

Engineer: Responsible for the maintenance, operations and repair of each vessel's electrical and mechanical systems onboard ships. Must keep vessel's logs for maintenance records and inventories. Shall make proposals for maintenance and repair projects.

Deckhand: Responsibilities include maintenance of the vessels exterior and interior, which include painting, sweeping, window washing and vacuuming; cargo handling, participating in docking and anchoring maneuvers and line handling; standing watches (wheel, gangway, deck, fog, anchor) for security purposes; engine room systems check.

Maintenance Officer: The Ebeye Maintenance Officer will be charged for the overall maintenance and repair of MIMRA buildings and equipment such as fishing vessels, vehicles, crane trucks, forklifts, loaders, ice machines, refrigerators, inboard and outboard engines, freezers, air-conditioners and solar systems in Ebeye, and outer island projects. The Ebeye Maintenance Officer will report directly to the KAFMC Manager.

Cashier: The Cashier reports to the OIFMC Financial Clerks and is responsible for providing exceptional customer services. Services include ringing up fish product purchases and neatly bagging products, producing receipts, and providing accurate change. In addition cashier clerk is also responsible for collecting and producing receipts for boat charters and is responsible for producing a log manifest of cargo and passengers on regular trips.
1 Maintenance Officer (Ebeye)
1 Cashier (Majuro/Part-time)
Completed applications must be submitted by 5:00 p.m. (Monday) July 24, 2017 at either Majuro or Ebeye office locations.